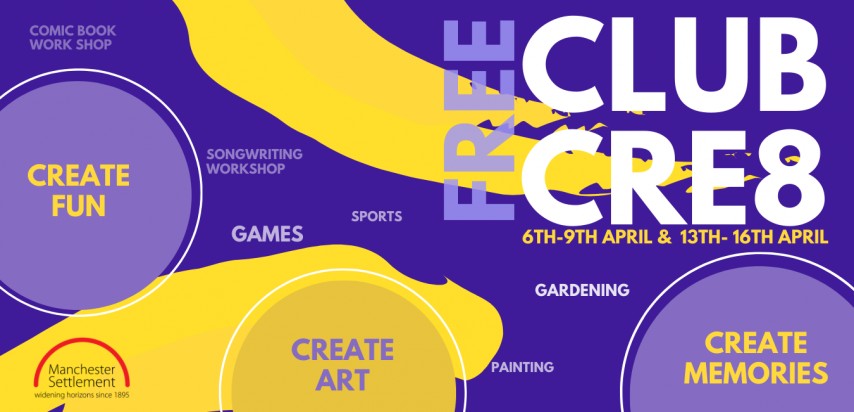 Our Easter Holiday Club is full! We will be launching a free afterschool club after the Easter Holidays. Follow the link below to find out more.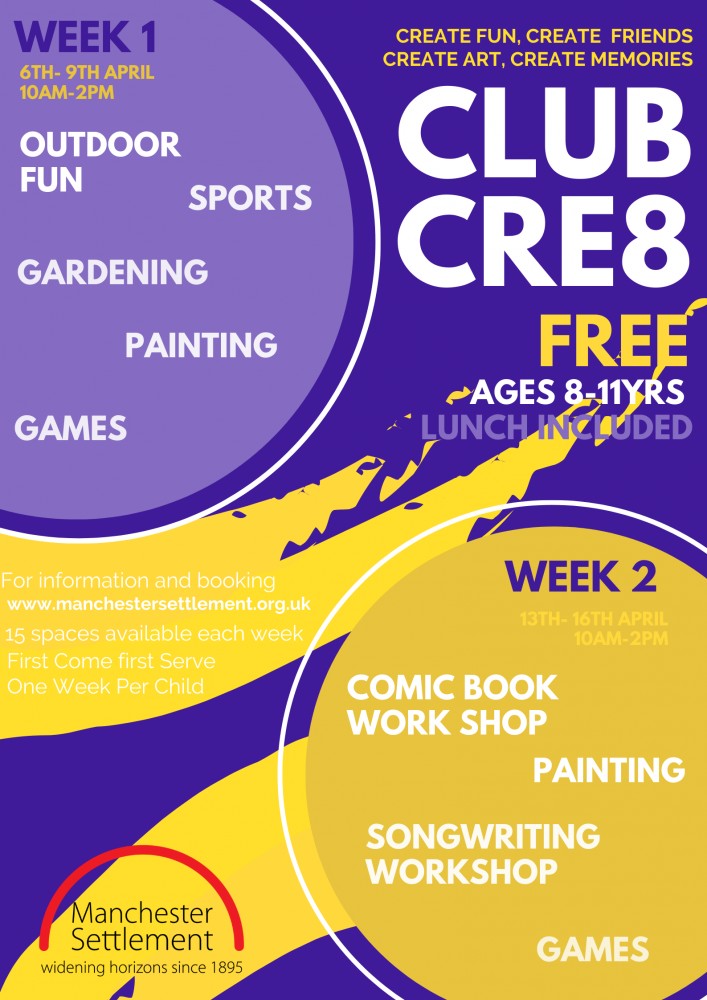 The programme will be delivered from The Round House and Delamare Park by Manchester Settlement.
Parents/Carers will be informed by email if their child has successfully received a place in CLUB CRE8.
Parents/ Carers should request places for 1 Week of CLUB CRE8 during the Easter Holidays. All 8 -11 yr olds are eligible, but numbers are restricted to 15 per 4 day camp due to Covid-19.