Together In Time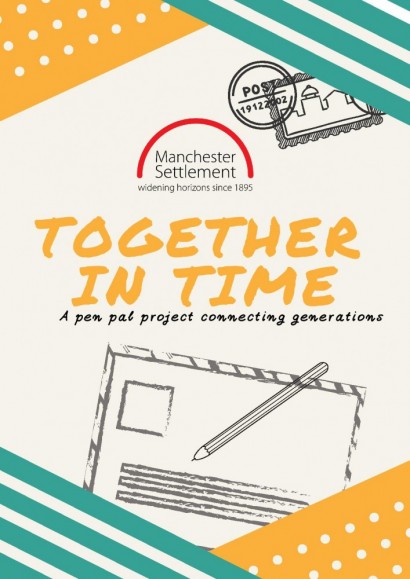 "Together in Time" is an intergenerational pen pal scheme that started within the area of Ancoats, Clayton & Bradford. This scheme started as an pilot, that reached out and connected people from different ages and backgrounds through the Covid-19 lockdown.
"Together in Time" invites people young and old, to share their life experiences with another person, with everyone's stories being preserved in a time capsule. The scheme was created in partnership with; Manchester Settlement, Health Development Coordinators, Buzz Wellbeing, Winning Hearts & Minds where the focus was tackling isolation in the area.
The partnership was aware that people seemed to be getting buy ok with food and medicine, but there was a big gap in supporting older people and families at risk of social isolation. The partnership looked at ways of how to address the situation, whilst still keeping people safe through minimum contact. T
Through the partnerships there has been a connection made between children and Brownlow House Care Home based in Clayton.