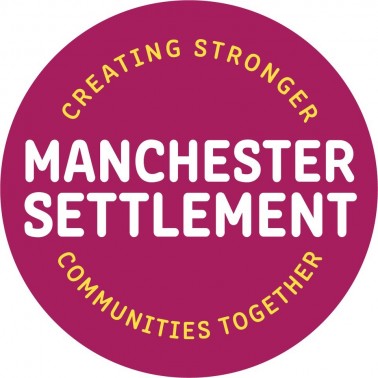 welcome to Manchester Settlement
Manchester Settlement is a charity that is rooted in the urban communities of Manchester. The charity has existed in varying forms for upwards of 120 years delivering an ever-changing palette of services to meet the developing needs of individuals, families and communities.
We are proud of the breadth of activity that we have been able to offer and of the flexibility and desire that we have to move into new areas of activity that will benefit our community.
We pride ourselves on providing a warm welcome, you will be greeted by our super friendly reception team who are always ready to help. Our bustling reception will have children & families from our nursery, members of the community heading to the one of the services we offer & staff going about their day. This provides a happy & vibrant atmosphere that we hope you feel as soon as you enter the building.
Please see below a guide to what we have available, please note this can be subject to change so please follow us on our social pages for more updates or contact reception team on 0161 974 1300 or e mail info@manchestersettlement.org.uk
Please also browse our website for more information about all our services.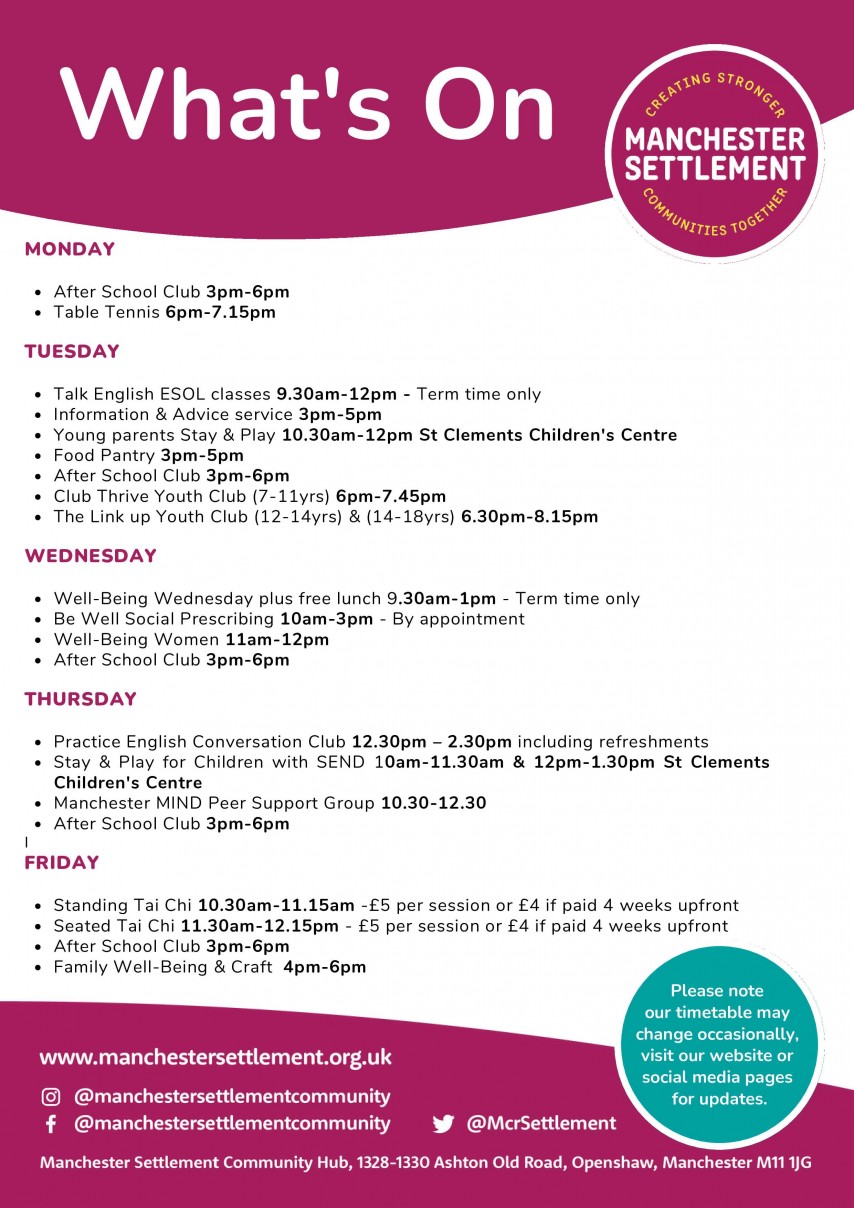 WE HAD A FUN SUMMER AT THE SETTLEMENT
Click an activity in the calendar below and complete the enquiry form, or please call 0161 974 1300.
We would love you to have your say and any input to what goes on at the New Roundhouse
Share your ideas