Join Our Team
Working at Manchester Settlement
Our values mean a great deal to us, and that carries through to how our staff teams support each other, and what we look for in our new staff members.
• Respect the strengths and needs of all of our stakeholders
• Believe that people are most powerful when connected to communities
• Be truthful and transparent
• Be brave enough to challenge boundaries
We provide an employee assistance programme for all staff and volunteers, and we are a Living Wage Foundation accredited employer.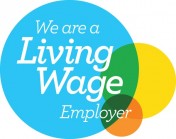 Housing Support Worker - First Key Homes Team
Closing Date - 15th June -10am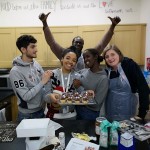 We're looking for somebody that has qualified at level 3 or degree level qualification in a health/social care/youth discipline to join our small team of support workers.
• You should be passionate to go the extra mile in making a huge contribution to the lives of the young adults that our team supports through life's challenges.
• You will instinctively work in a community focussed way, working with young adults to support their ambitions for independent lives where they can make a positive contribution to society.
As a Housing Support Worker, you'll work from our community centre offices for some of your time, but largely you will be working from community settings, be that the houses and flats where we support young people, from cafes or sports facilities, or during group activities and projects.
35 hours per week; 25 – 28 days holiday (plus public holidays); Employee Assistance Scheme, 5% Employer pension contribution
£18042 to £21226 plus on call allowance
You may be required to work between 8am and 8pm according to a rota with normally no more than one late per week.
To apply for a current vacancy you must download the linked documentation, such as the advert, job description, person specification available here.
You must also download the relevant Job Application Form, there is one form for jobs working in childcare settings, and one for non childcare settings
Completed application forms must returned, by hand, in the post or by email to info@manchestersettlement.org.uk
We do not consider speculative applications, or CV's under any circumstances
Enquiries can be directed to our reception - 0161 974 1300