Community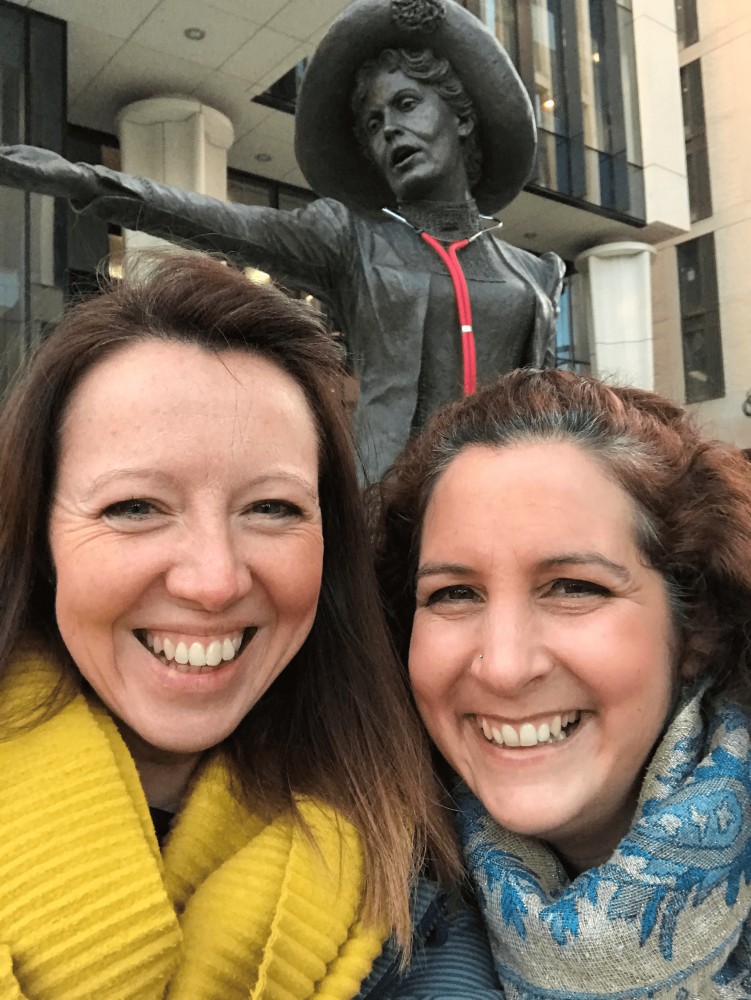 Living Well Programmes Team
Hello from Lizzie and Nic!
We have just started in post, job sharing the position of Living well Programmes Manager at Manchester Settlement.
Nic has lived, worked and volunteered in Openshaw for the past 20 years. She has a background in community development and family support. Most recently Nic worked as facilitator for the Manchester Poverty Truth Commission. She is a school governor at St Clements Primary School in Openshaw and is Chair of the Friends of Delamere Park.
Lizzie too has lived, worked and volunteered in Openshaw for almost twenty years. Lizzie has a background in youth work and then Community Project Management, working with vulnerable children, families and adults.
Alongside this job we are both currently working for the Manchester Poverty Truth Commission in a free-lance capacity as facilitators. The Poverty truth Commission is a project largely funded by Manchester City Council and the Manchester Health and Care Commissioning. For the last couple of years we have been facilitating conversations and action between Manchester people with lived experience of poverty and senior decision makers in the City. The idea is that by deeply listening and investing in real relationships with people who have direct experience of poverty, together we can come up with solutions that are better for everyone. The tagline being, 'Nothing about us, without us is for us.' This round of the PTC will end in July 2021 with our public final event.
So this is us! But we would love to hear from you! Over the next couple of months we are hoping to meet up with local residents and people from organisations both voluntary and statutory to listen and find out what is already going on, what the needs are and where the gaps lie. We will be looking to collaborate, co-design and facilitate activity and program that will enable local people in this community to thrive, whatever their age, ethnicity, ability and identity.
We will be getting in touch with people, but if you would like to contact either of us – please do!
Nicci currently works Mondays, Tuesday and Wednesday mornings and can be contacted via email on nicward@manchestersettlement.org.uk Mobile number is 07884000573
Lizzie currently works Wednesdays and Thursdays and Tuesday mornings and can be contacted via email on lizziebassford@manchestersettlement.org.uk Mobile number is 07934937339