Openshaw Arts and Play Festival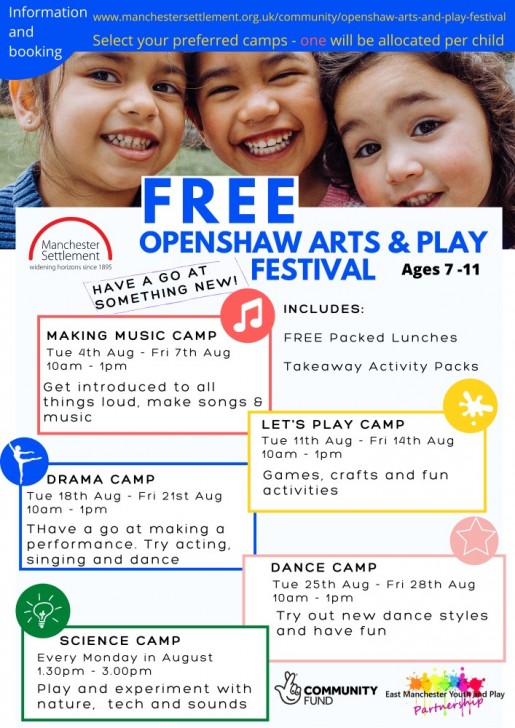 Parents/ Carers should request places for different 4 day Arts and Play Camps during August 2020. 7 -11 yr olds are eligible , but numbers are resticted to 15 per 4 day camp.
The prgramme will be delivered from the St Clements school grounds and the linked childrens centre building
All children will recieve a free packed lunch, and will take home bags of fun stuff to continue their play at home
Parents will be contacted by email with the sessions that have been allocated to their child.
To maintain Covid Security - only one group of 4 sessions will be allocated to each child